How to Design
Step 1

Choose The Item You Want
There are hoodies, shirts, blankets, etc. for your choice.
Step 2

Choose The Design
Use the default picture or Upload your own
Step 3

Arrived Quickly
Make this item a meaningful gift!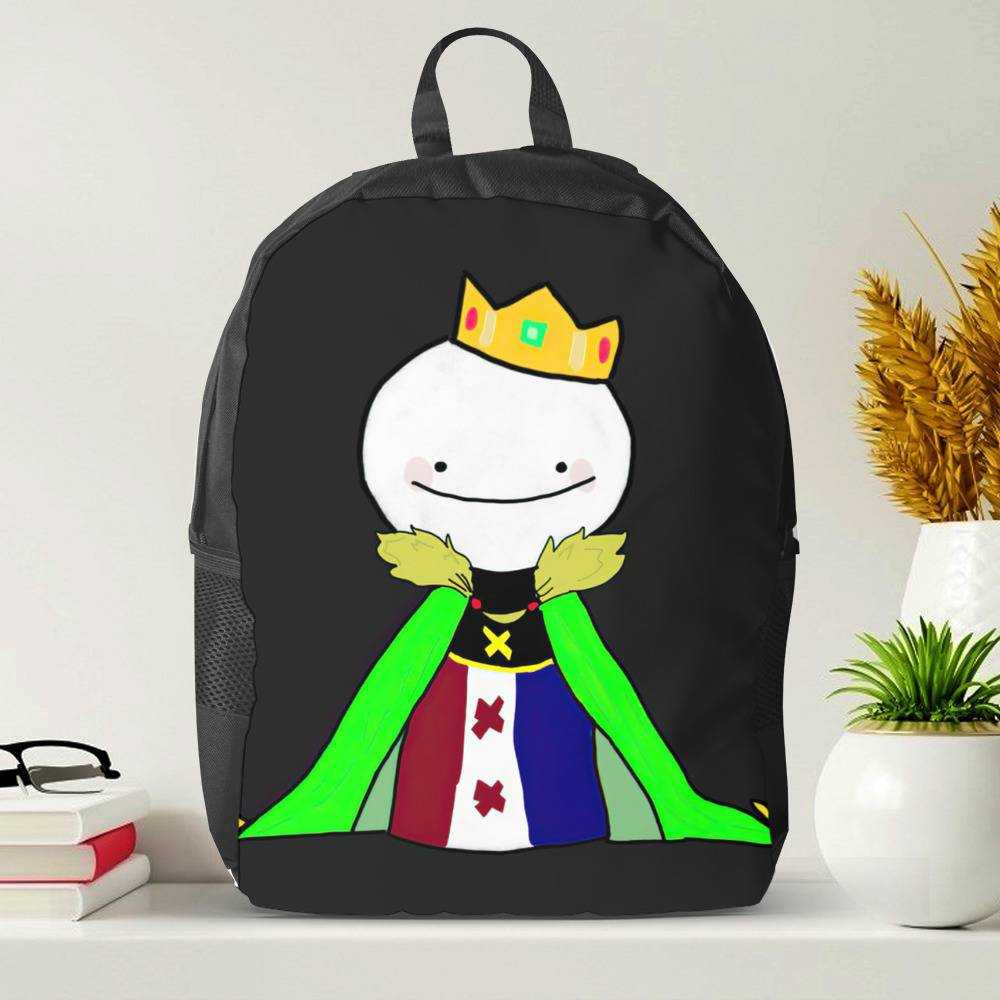 Dream Backpack Classic Celebrity Backpack Dream Smp Flag - Smile Backpack
description

Design your everyday with Dream backpack you will love to snuggle up with. Match your style with patterns and designs from our professional design team. Original design. Create a personalized gift with a photo of your favorite celebrity. Material: This backpack is made of water resistant and durable Oxford cloth with metal zippers. Product Size: 16.5" * 12.5" * 5.5" Applicable People: Recommended for Age 6+ Applicable Scene: School, travel, climbing, shopping, zoo, park, outdoor sports, etc.
shipping

Free shipping for orders over $49

You can choose the shipping method during checkout:

Standard shipping: $7.99

Arrives 7-15 business days after the production time

Express Shipping: $29.95

Delivery 4-6 business days after the production time
Dream Merch offers services that are aimed at people who want to add some more culture and personality into their lives without having to spend too much money on it.
Our Dream merch has categorized a variety of products for you all so go through the whole collection and get your desired things. Check out various collections offered by Dream merchandise officials and shop anything that you like.
What is available at Dream Merch Official?
Dream Merch store has a huge variety of products with Dream's logo on them. You can find the perfect Dream Goods and Accessories for men and women. At our Official Dream Merchandise Store we stock the widest range of Dream inspired items ranging from clothing line and accessories. Not only this but you can find other life style items too, like fisherman hats, blankets, backpacks etc. There's nothing wrong in saying that dream merch is one of the best online stores where you can find everything under one roof. Add your favorite items into your cart in just a few clicks.
Introduction: Who is Dream?
Clay (born on August 12, 1999), better known online as Dream (also known as DreamWasTaken, formerly known as DreamTraps and GameBreakersMC), is a pseudonym of an American YouTuber and Twitch streamer who is known primarily for creating Minecraft content.
Dream gained substantial popularity in 2019 and 2020 having uploaded videos based around the game Minecraft. He is well known for his YouTube series Minecraft Manhunt and his speedruns of Minecraft. Content created in his Dream SMP Minecraft server has also attracted considerable attention. His channel is one of the fastest-growing channels in the history of YouTube. As of January 26, 2022, his seven YouTube channels have collectively reached over 39 million subscribers and over 2.9 billion total views. YouTube awarded Dream the Streamy Award for Gaming in 2020 and 2021. He is part of the collaborative group "Dream Team" consisting of himself, GeorgeNotFound, and Sapnap.
Dream's content usually consists of challenge videos. He is also known for his popular Minecraft series "Minecraft Speedrunner VS 1/2/3/4/5 Hunter(s).", as well as another popular series "Unsolved Mysteries", where he goes in-depth on some in-game mysteries.
Mission of the Dream Official Merchandise Store!
We are a company that aims to provide the best customer service possible and the most convenient shopping experience for our customers. Dream Official Merch is created with the mission of providing a convenient place for fans to purchase goods related to their favorite star. If you have any questions, please feel free to contact us at our customer service via [email protected].